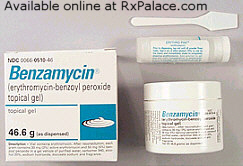 NOTE: The trade name is no longer available. The generic equivalent contains precisely the same active ingredients and in the same strength and quality as the original Benzamycin Gel.
Brand pictured above, Generic below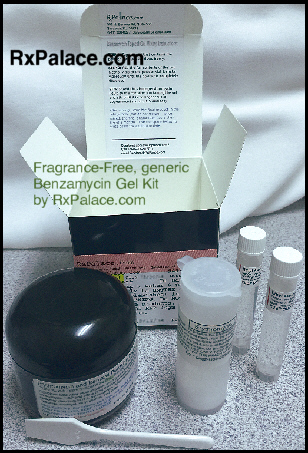 Due to Perrigo and other manufacturers discontinuing production of this product and subsequent spotty availability from the one remaining manufacturer, we've made this kit available to you professionally compounded by RxPalace.com. Also, since we've had requests for a fragrance-free alternative in the past, we now can offer that to you. And while commercial pricing has skyrocketed for this product, we are keeping our price the same as it has been for years.
Benzamycin® also known as
Erythromycin-benzoyl peroxide gel is an anti-biotic with an oxidizing agent used for the treatment of acne.
Because refrigeration is required for Benzamycin after it is mixed, the product is shipped to you with the necessary ingredients supplied separately in pre-measured amounts.
For the full package insert including instructions on how to mix the ingredients for this product please click here. Mixing is very simple but the order in which you mix them is important.
LARGE SIZE
40 grams
$126.99
+ prescribing fee & s/h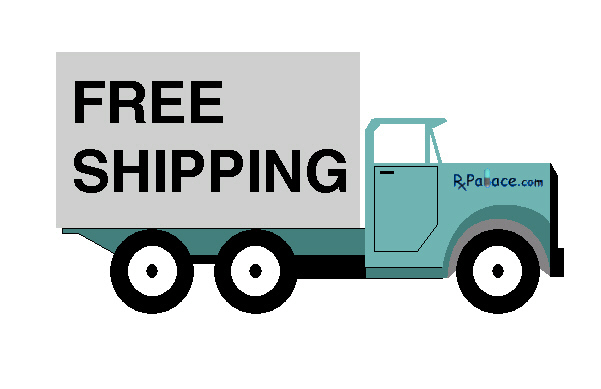 NOTICE: Within the USA, we now only ship this product to Florida residents.


---